T8 Universal Ended Bypass Lamps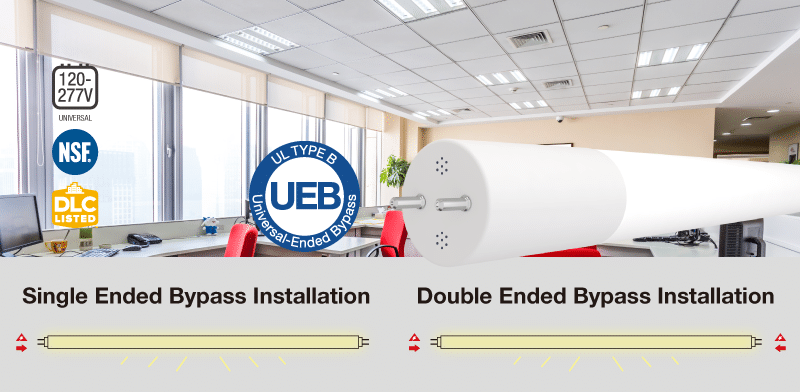 Universal Ended Installation – 2 in 1 Solution

This series of T8 linear LED tubes are suitable for both single ended and double ended installations with only one product, providing more flexibility and optimized stock management cost for distributors and contractors.
Available in 2', 3' and 4' for 17W-32W T8 fluorescent lamps replacement, these lamps provide great energy saving solutions with ultra-high efficacy up to 170 LPW. Select models are film coated and NSF certified.
INNOFIT Plus Commercial Downlight


Unrivaled Efficiency. Upgraded Flexibility.

The INNOFIT Plus pairs industry leading efficiency with upgraded flexibility.
Powered by both SelectDrive and SelectKelvin technologies, this new and improved downlight family offers 3 field-selectable light output and 3 color temperature selections. One product provides nine unique combinations of light output and color. With an industry-leading efficacy of up to 130 lumens per watt, installing the INNOFIT Plus offers maximum energy savings and results in a swift ROI.
The new INNOFIT Plus is available in 4", 6", 8" and 9.5" sizes with models available for either 0-10V or 120V TRIAC/ELV dimming systems. The previous generation of INNOFIT with fixed CCT is still available with 6″ and 8″ 0-10V dimmable models.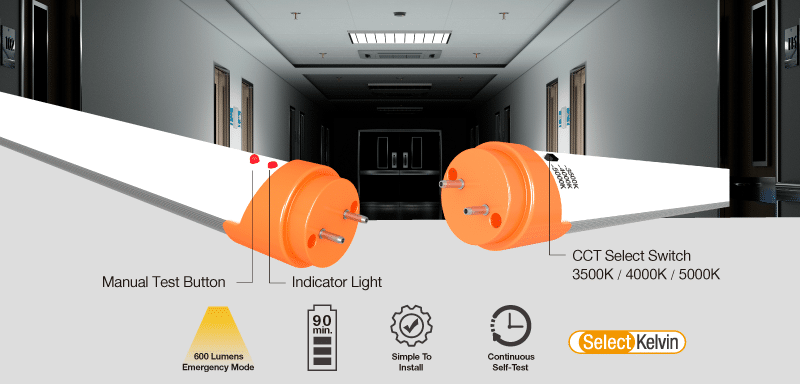 Industry's First CCT Select Emergency T8
Powered by SelectKelvin technology, the emergency T8 LED tube from GREEN CREATIVE provides maximized flexibility and optimized stock management.
The tube is engineered for providing all-in-one solution for both general and emergency lighting in three selectable color temperatures with integrated SelectKelvin switch, offering 6 SKU combinations with only 1 SKU in stock.
In case of power outage, it offers 90 minutes of light at 600lm under emergency use, exceeding the minimum illuminance requirement in most applications. The integrated real-time self-test design will perform continuous testing and monitor the battery status any time. Manual testing is also possible with the easy-accessible test button. No accessory kit needed.

SELECTFIT G2 Commercial Downlights


Greater Selection
Better FIT
SELECTFIT G2 from GREEN CREATIVE brings greater flexibility to your retrofit project or new construction application while maintaining the excellent performance and quality.
With a total of 180 field installable SKUs packed in only 6 product SKUs, this new and improved lighting family still offers integrated CCT and lumen output selections.
For additional flexibility, the SELECTFIT G2 series now features DualDim technology and a full set of accessories. Enjoy greater selection and better FIT now with SELECTFIT G2 commercial downlights.
Deco Large Size Filament Series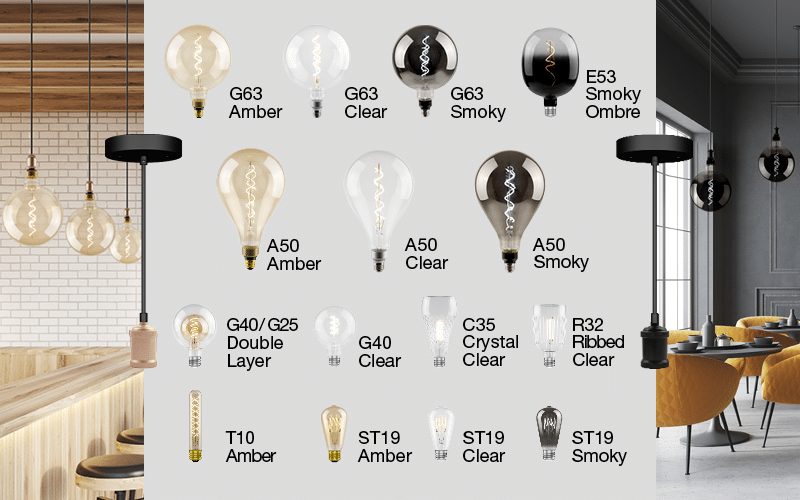 Deco large size filament series from GREEN CREATIVE combines the timeless beauty of classic style or simplicity & elegance of modern style with the durability, reliability, and energy savings of advanced LED technology.
Either installed into an existing fixture or simply used as a stand alone fixture, these decorative light bulbs create a pleasant glow for a vintage or modern atmosphere.
The deco large size filament series also best matches with our E26 base pendant light kit, offered in elegant golden finish or classic black finish.
SelectDrive T5 HO Universal Ended Bypass


Outclassing Brightness
Practical Adjustability
The T5 High Output linear LED tube combines performance, efficiency, and field flexibility, providing a supreme energy-saving solution for your retrofit project.
The T5 HO offers an industry-leading light output of 3,700 lumens, providing power that rivals traditional fluorescent tubes and surpasses other LED lamps in its class.The integrated SelectDrive switch allows lighting professionals to choose from high, medium, or low power settings based on their project's requirements, adding practical adjustability to each project.
Built-in universal driver allows the lamp to run directly off 120-277V line voltage in either single-ended or double-ended installations, free from expected ballast compatibility or earlier failure issues.
MULTIFIT Commercial Downlights


Multiple Choices
Exceptional Flexibility
The MULTIFIT downlight family offers multiple product choices with abundant built-in features, providing exceptional flexibility to fit any lighting application.
With an integrated CCT selection switch on the driver, the MULTIFIT provides five color options ranging from 2700K to 5000K to match your environment. The product's DualDim feature means that dimming is easy with both TRIAC/ELV and 0-10V systems with just one product, less hassle for the installation and more flexibility for lighting control.
Offered in a variety of lumen outputs and various product designs, the MULTIFIT downlight series has a light that can suit your application no matter your business lighting requirement.