Description
CCT SELECT PinFit PL Omni
Quick Facts
HYBrid installation - DIRect or BYPass
SelectKelvin - 3 color temperature selections
360° Omni directional light distribution
0-10V dimmable (ballast dependent)
L70 rated lifetime up to 50,000 hours
5 year limited warranty
Replaces G24d/GX24d/G24q/GX24q 26W CFL lamps
Suitable for damp locations and enclosed fixtures
Patented modular socket design allows for easy switch of the lamp socket from G24q to G24d
Embedded universal driver suitable for electronic ballast, magnetic ballast or no-ballast environments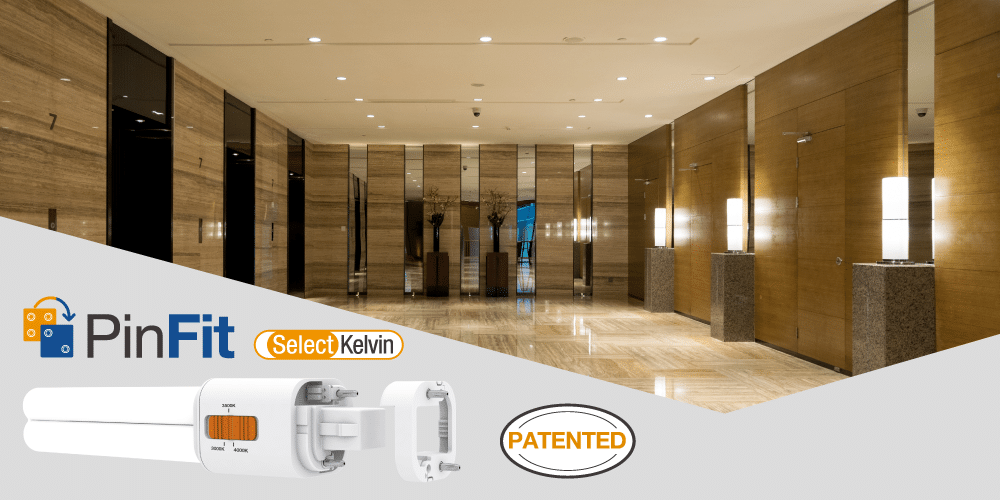 Evolution in Retrofitting
A patented modular socket design and embedded universal driver make the PinFit suitable for any PL lamp retrofit application.
In addition to all the great features of PinFit PL Omni lamps, the CCT Select PinFit is now equipped with SelectKelvin technology also, allowing for selectable color temperatures among 3000K, 3500K, and 4000K for customized atmosphere in the field.

The patented modular socket design allows for easy switching of the lamp socket from 4 pin mode to 2 pin mode in the field for great installation versatility. An embedded universal driver allows the lamp to perform in electronic ballast, magnetic ballast, or no-ballast environments, providing optimal field flexibility. Taking the guesswork out of auditing an existing space and providing optimal flexibility while minimizing un-expected installation issues in the field. Saving you time and money.
CCT select PinFit is your best choice in all fluorescent PL lamp retrofitting projects, regardless of the lamp bases, ballast types, installation orientations, or color temperature requirements.
Versatility In Installation
The revolutionary modular socket design of the PinFit PL Omni allows for easy switching of the lamp socket from G24q (4 pin) to G24d (2 pin) in the field, offering ultimate installation versatility.
Simply use a screwdriver to pry open the buckle to remove the standard 4 pin modular socket, transforming from a 4 pin to a 2 pin compatible lamp in seconds.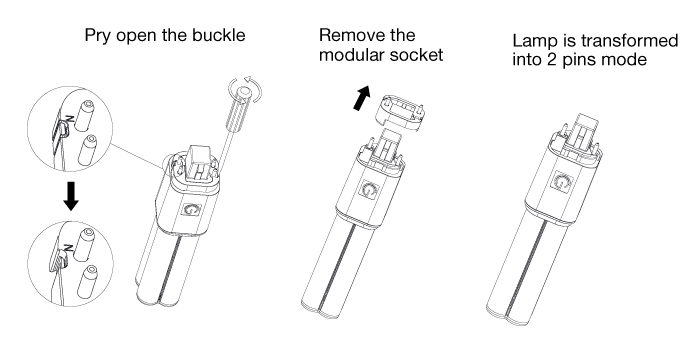 Optimal Field Flexibility
An embedded universal driver allows the PinFit PL Omni to perform with electronic ballasts at 4 pin mode, and magnetic ballasts or no-ballast environments at 2 pin mode, providing optimal field flexibility for both DIRect and BYPass installations with only one lamp.
Eliminate ballast compatibility issues, greatly reduce the time to audit a space, and optimize stock management costs.
Omnidirectional Lighting
The lamps can be installed either vertically or horizontally with 360° omni-directional light distribution, creating a uniform and pleasant lighting effect equivalent to fluorescent lamps.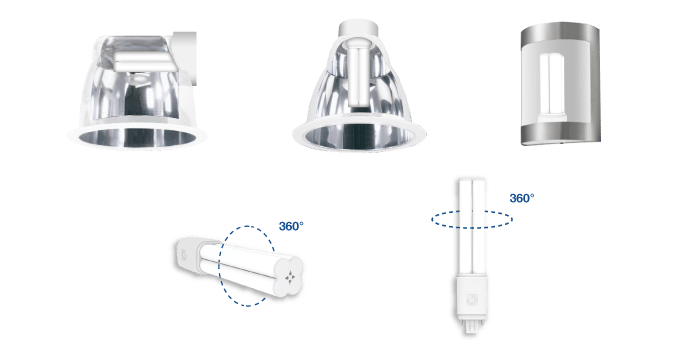 SelectKelvin Technology
CCT Select PinFit is powered by SelectKelvin technology for even greater flexibility. The integrated CCT select switch enables easy selection of three color temperatures among 3000K, 3500K, and 4000K in the field, creating customized ambience and adapting to the mood of the space with just a flip of the switch.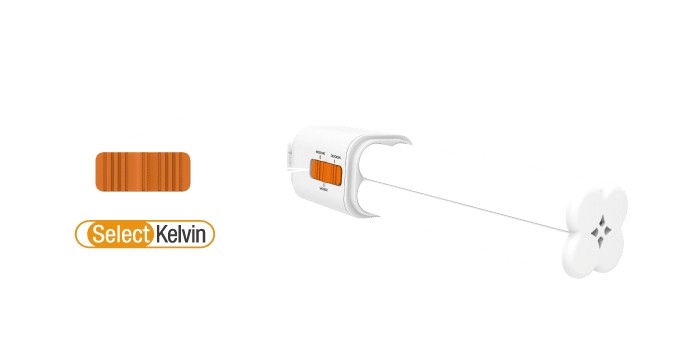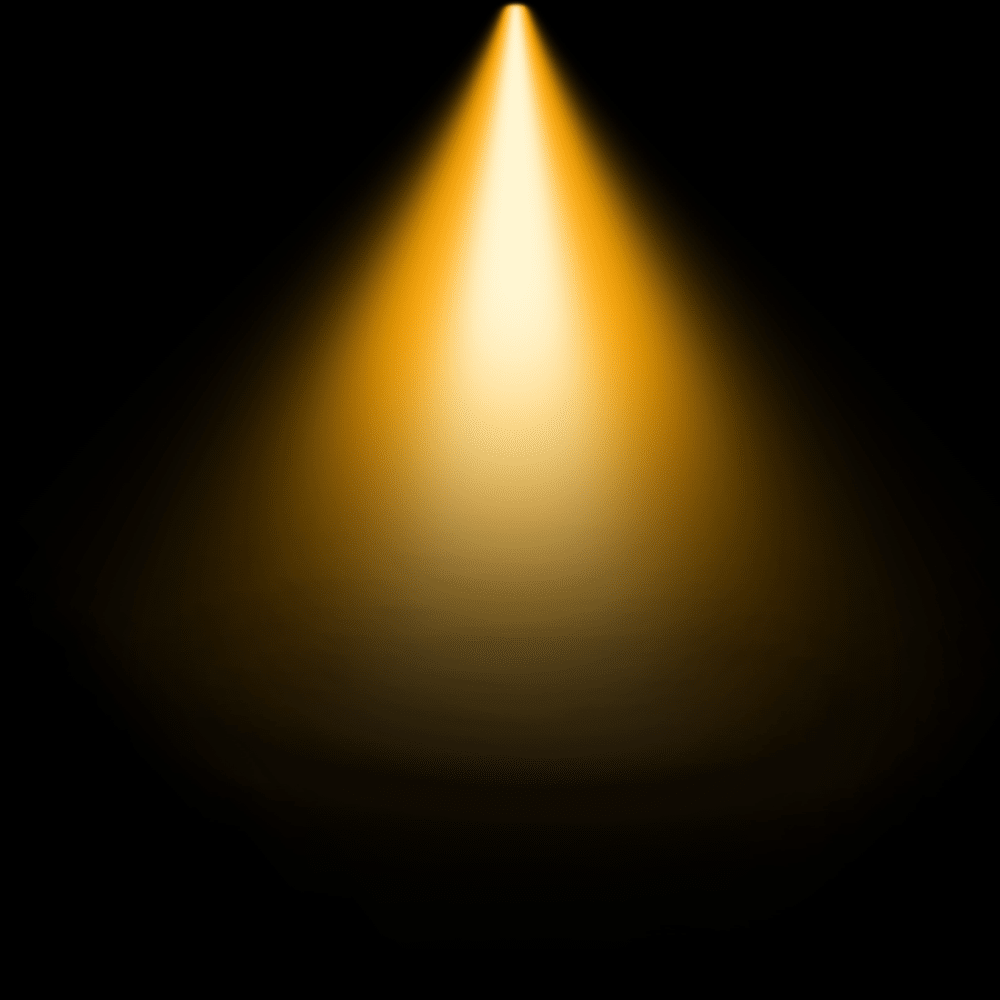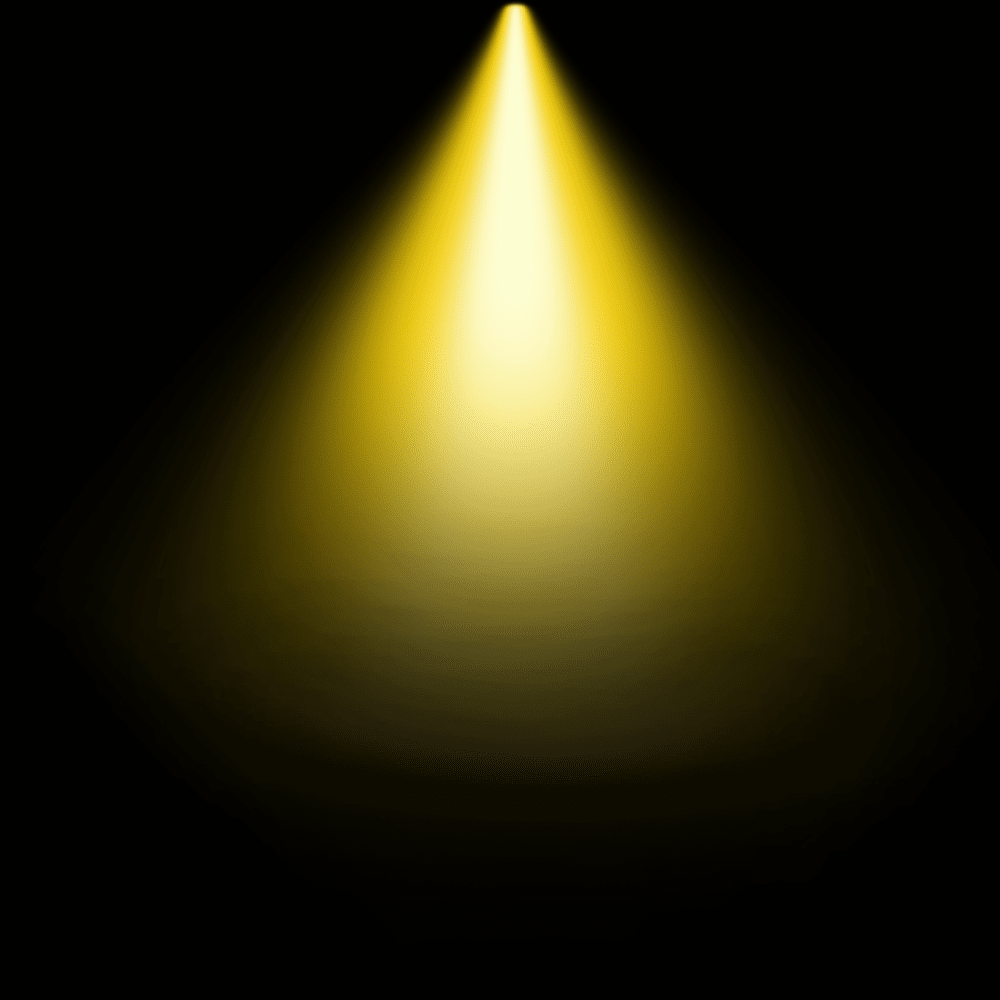 3500K
Neutral White Light