Products with TRUE CHROMA will have the highest color accuracy standards per CRI and the new IES TM-30 method, which evaluates additional calculations when determining color accuracy.
TRUE CHROMA
Maintaining the highest standards!
CRI ≥ 95  Rf ≥ 93  R9 ≥ 50  SDCM ≤ 3
Want exceptional color rendering?
TRUE CHROMA products utilize TM-30 test data to insure colors appear as intended in your application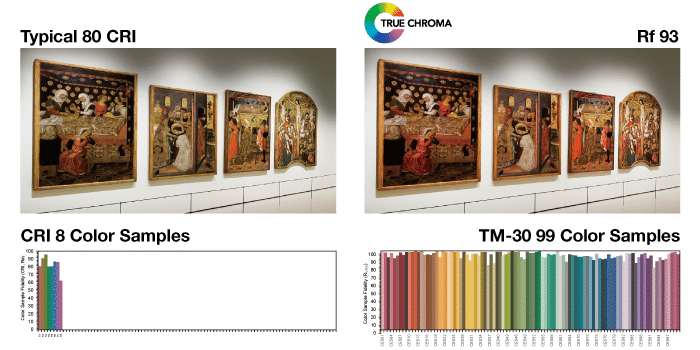 TRUE CHROMA products guarantee industry-leading color fidelity level of Rf ≥ 93 based on testing results of 99 color samples from TM-30. These color samples were statistically selected from a library of approximately 105,000 spectral reflectance function measurements for real objects, which included paints, textiles, natural objects, skin tones, inks, and more. Unlike the limited 8 color samples from CRI, the 99 wider color samples mitigate selective optimization, so the output values are a better prediction of real-world performance.
Is precise color critical to your project?
LEDs used in TRUE CHROMA products are binned within 3 SDCM to guarantee consistent color
TRUE CHROMA products guarantee industry-leading color consistency level of SDCM≤3. One SDCM, also known as one step of MacAdam ellipse, defines a unit of 'just noticeable' color difference. The more the steps, the bigger the differences. Tighter tolerances shall and can be met, especially for applications where light color consistency is critical for creating overall appealing and aesthetic lighting environments, or in order to meet the expectations and requirements of lighting designers and end users.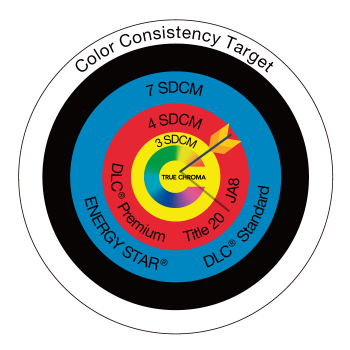 The best decisions are made with the best information!
All TRUE CHROMA products include complete TM-30 measures in their LM-79 reports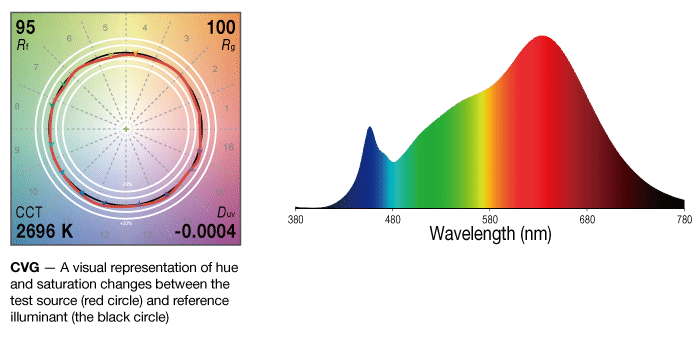 TM-30 metrics not only measures color fidelity (Rf) with 99 color samples, but also provide the result of color gamut (Rg) and a color vector graphic (CVG), thus a comprehensive tool for lighting designers to evaluate more aspects of color rendition for their best lighting decisions.
TRUE CHROMA PRODUCTS LINEUP

Differences in Calculations between CRI and IES TM-30: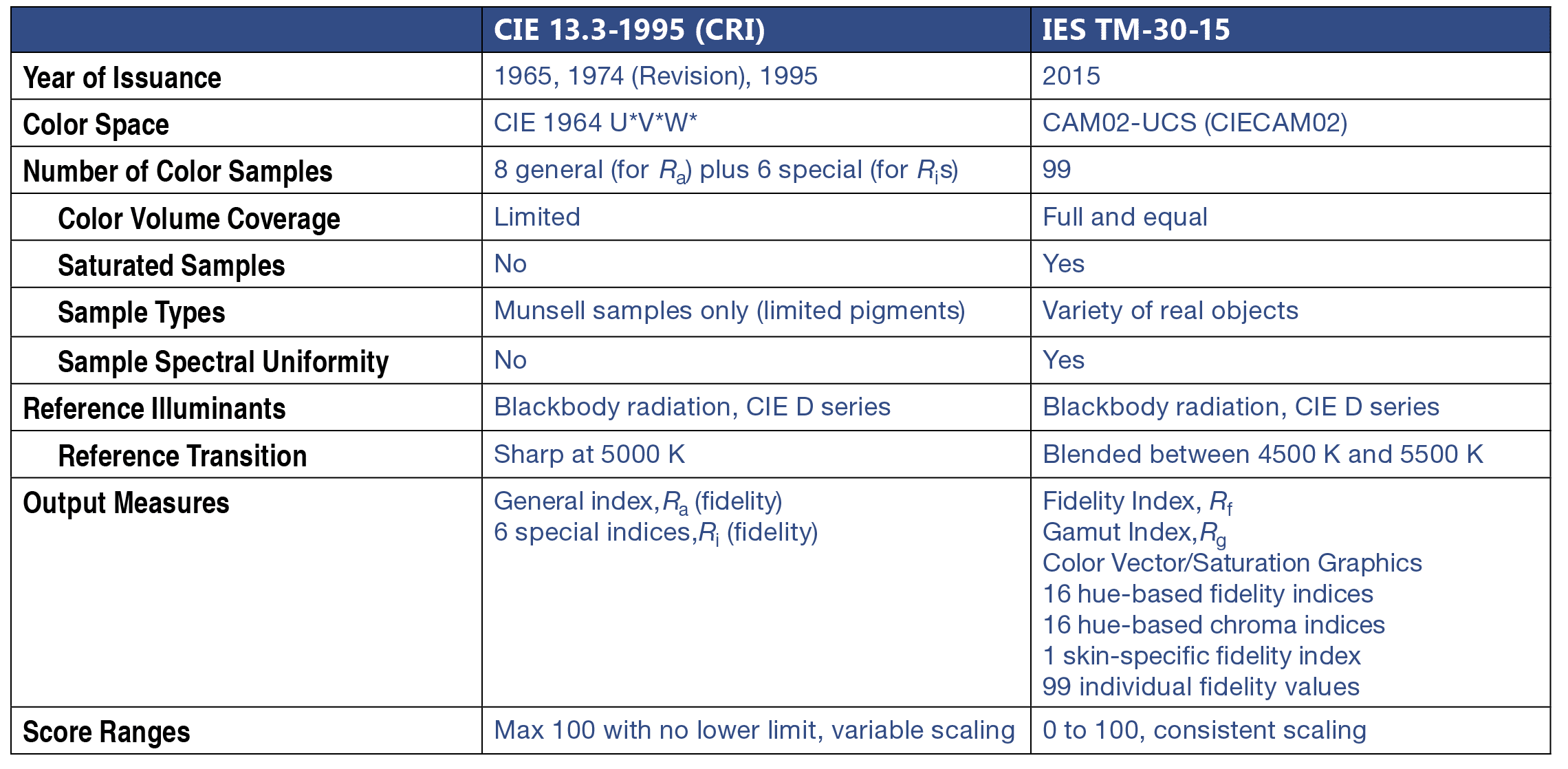 Description and use of measures described in IES TM-30: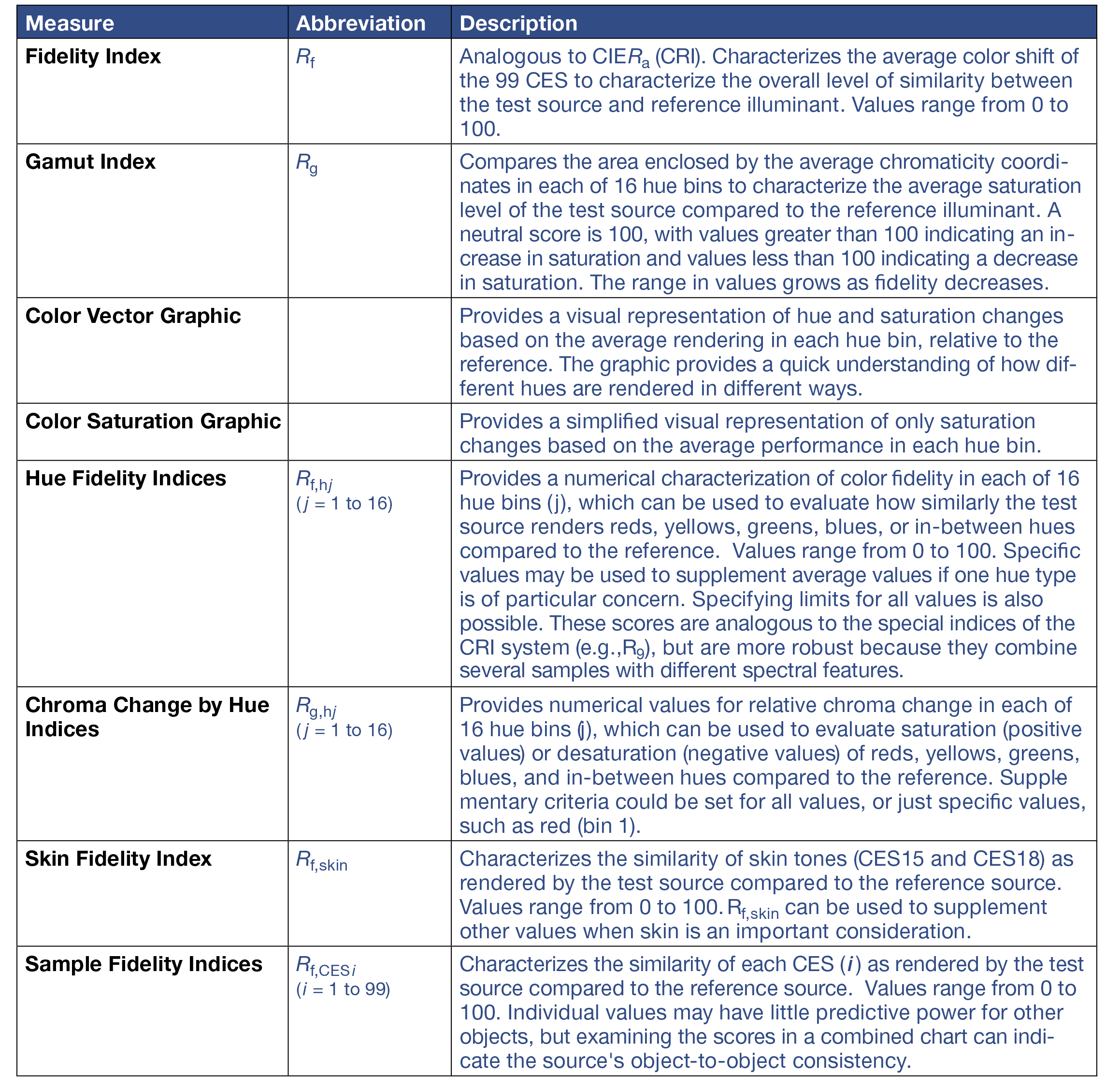 For additional information on the IES TM-30 test method please click here.