Description
Quick Facts
For new construction installation
0-10V or forward and reverse phase dimming
Standard High CRI 90 with CRI 97 option
2700K / 3000K / 3500K / 4000K / 5000K CCT
Multiple light engine reflector & beam options
Easy-fit installation with LED quick connectors
45° Optical cut off
ETL Listed & ETL Classified
LIGHT ENGINES
The light engine is designed for maximum performance over its rated L70 lifetime of 100,000 hours. The custom die cast aluminum heat sink effectively dissipates the thermal energy created by the industry leading chip on board (COB) LED technology. The COB delivers color consistency of 3-step SDCM with a minimum of 90 CRI. Put it all together and you get incredible color rendering over the life of the SPECFIT fixture.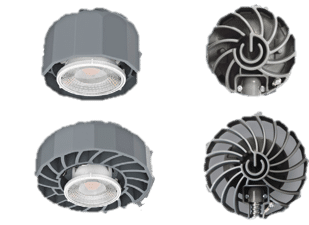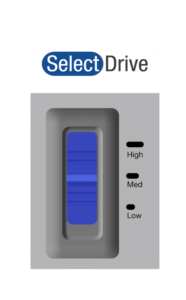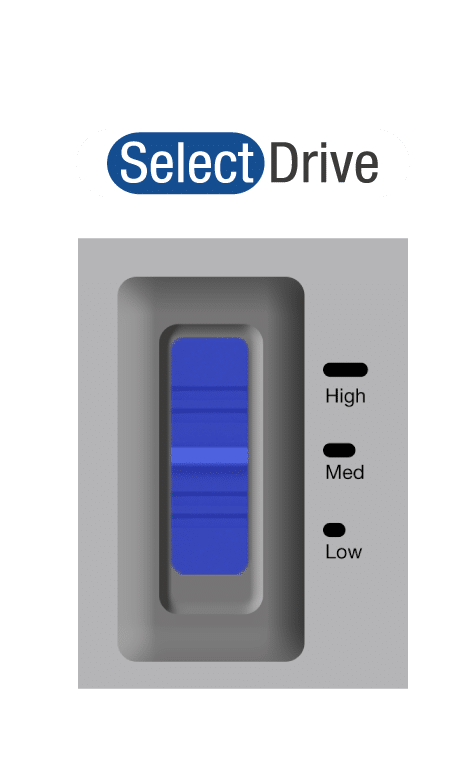 SELECTDRIVE DRIVERS
Every SPECFIT luminaire comes with SelectDrive technology, which allows for field selection of lumen output. Select from three different lumen output levels by sliding the selector switch on top of the 0-10V dimming driver with low-end cutoff. A standard 12V auxiliary port and stand-by power function allow for additional field installation of sensors or control systems, offering even more lighting design flexibility.
TAKE THE CONTROL
Take even more control of SPECFIT fixtures with a variety of control system options. These include the Lutron 5-Series Ecosystem driver which provides smooth dimming to 5% and the Lutron Hi-Lume 1% EcoSystem driver with Soft-On, Fade-to-Black which dims to 1%. EldoLED ECOdrive and SOLOdrive drivers available in 0-10V and DALi configurations and dim smoothly to 1% and 0.1% respectively. Additional sensors such as enlighted compact sensors and Philips EasySense sensors, can be field installed and directly integrate with the factory provided Philips Xitanium driver and Sensor Ready Bridge.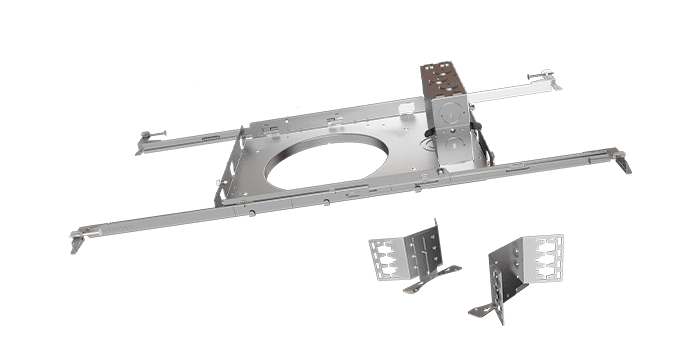 NEW CONSTRUCTION FRAME
The SPECFIT new construction frames, made of the highest quality galvanized steel, are designed to be installed in suspended T-grid or wood joist ceilings. The low profile bar hangers with non-pass through construction and leveling flanges contain an integral tee bar clip and preinstalled nail, quick and safe installation in standard 2×2' and 2×4' suspended ceilings. The attached junction box and prewired driver, with quick connect MC cable allows for easy fixture wiring. Optional field installable butterfly brackets are also available for C-Chanel or conduit suspension. EM unit can be factory installed on demand with a specifically designed bracket.
REFLECTORS
The sturdy self-flanged spun Aluminum reflector is manufactured with performance in mind. The standard Clear Diffuse, Matte White or Matte Black finishes compliment almost any ceiling color. White painted flange is also available with Clear Diffuse for complete ceiling matching.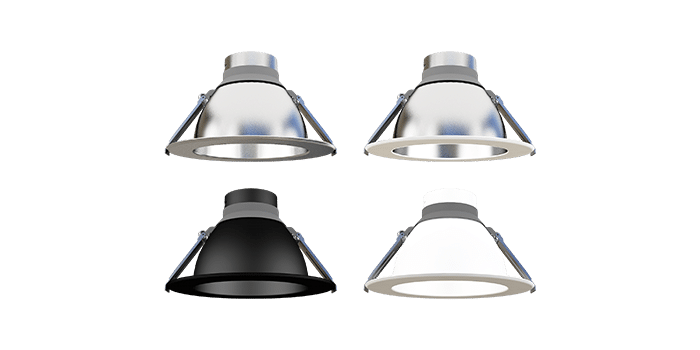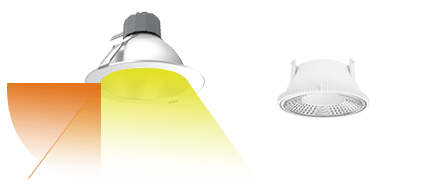 OPTICS
The reflector is designed with up to 45° optical cut off to help minimize aperture brightness in the ceiling and reduce glare. The multiple choice of beam angles thanks to its field interchangeable lenses allow for even more design flexibility. Choose from Very Narrow, Narrow, Medium or Wide optical distributions to maximize the lighting performance of any sized space.
INSTALLATION
Spring-action clips allow for easy installation into commercial and architectural housings ranging from 3-6/8" – 10-15/16″ (96 – 278mm). The quick connector between the driver and the light engines also helps reducing installation time.