Description
Quick Facts
Suitable for 0-10V & TRIAC/ELV with DualDim
SelectKelvin Technology - Choose your CCT
Suitable for new construction & remodel installations
External driver designed for daisy chain applications
Super shallow design for shallow plenums
Wet Location, IC and Airtight Rated
L70 rated lifetime of 50,000 hours
5 year limited warranty


The MULTIFIT downlight family offers multiple product choices with abundant built-in features, providing exceptional flexibility to fit any lighting application.

The MULTIFIT downlight from GREEN CREATIVE brings unparalleled flexibility to your application.
With an integrated CCT selection switch on the driver, the MULTIFIT provides a wide array of color options. Choose from five color temperatures ranging from 2700K to 5000K to match your environment.
The product's DualDim feature means that dimming is easy with both TRIAC/ELV and 0-10V systems with just one product, less hassle for the installation and more flexibility for lighting control.
The MULTIFIT series offers a variety of lumen output options spanning from 500-lumen models to powerful 2200-lumen high-output models. And a range of product sizes and designs including Flat, Gimbal, and Cloud means the MULTIFIT works in just about any existing commercial space, no matter the ceiling height or room size.
The MULTIFIT is Air-tight and IC rated, UL listed for wet locations, and compatible with California JA8 Title 24 regulations. No matter your business lighting requirement, the MULTIFIT downlight series has a light that can suit your application.
A Comprehensive Selection Of Fixtures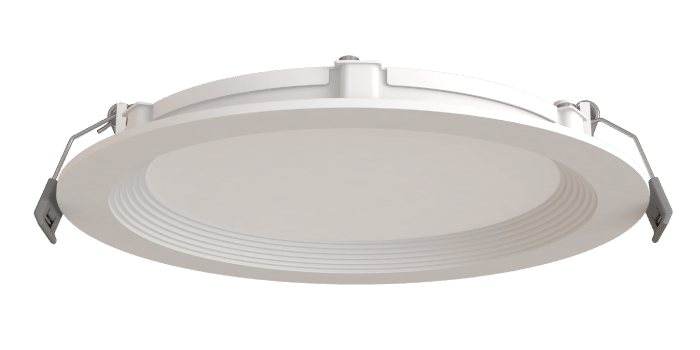 MULTIFIT Flat Round Downlight (MFR)
Your classic downlight, with ½" baffle for glare control and an familiar style, which makes it suitable for any spaces.
Available in 4", 6" and 8", from 650lm to 1,850lm. The Flat Round Downlight, with its regressed light source, is ideal for residential and commercial task lighting, as well as common areas where a discrete and glare-free product is required.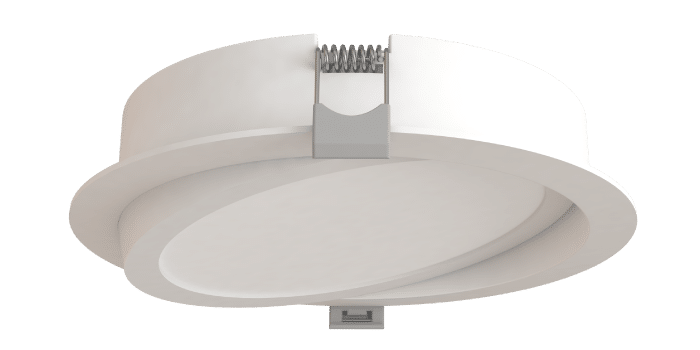 MULTIFIT Gimbal Round Downlight (MGR)
An adjustable downlight, for your slope ceiling, wall grazing and highlighting artwork and architectural elements by directing the light where you need it.
Available in 4" and 6", from 650lm to 850lm. The Gimbal downlight is able to tilt up to 30°. It is recommended for wall grazing, highlighting artwork or simply for slope and an unusual ceilling where you need to direct the light down or toward an object.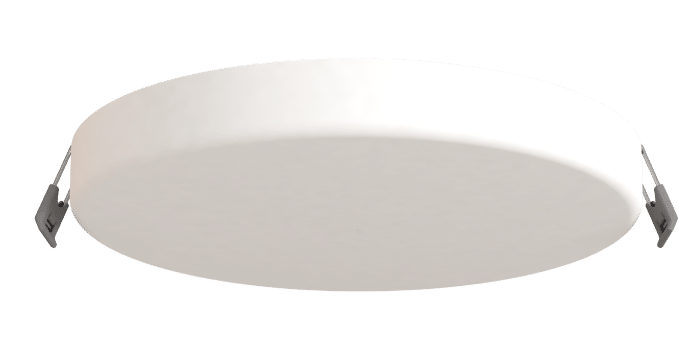 MULTIFIT Cloud Round Downlight (MCR)
Trimless cloud downlight designed to add side lighting for general area lighting.
Available in 4" and 6", from 650lm to 1,100lm. The Cloud downlight is a great option for any common area where smooth and optimal general illumination is required.
Multiple Sizes In Shallow Design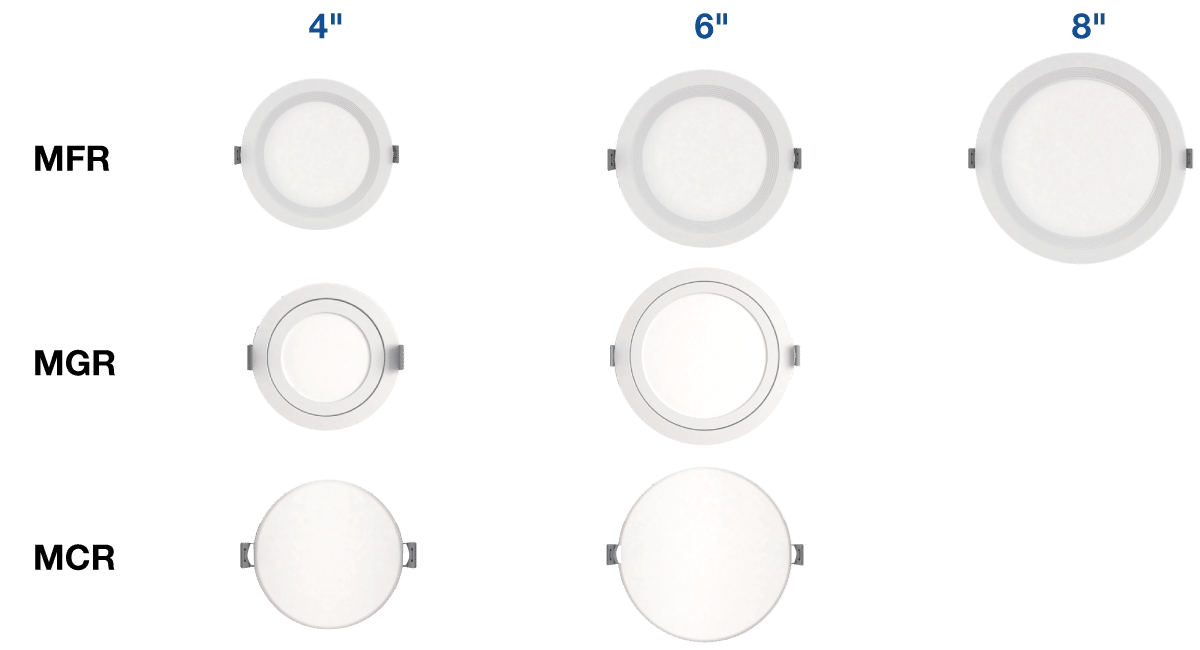 The Right CCT For Your Project
Utilizing our SelectKelvin technology, select the CCT before, during, or after installation with just the flip of a switch. The external switch allows you set the color temperature to 2700/3000/3500/4000/5000K CCT during or even after installation to customize any application and set the right atmosphere for your space.