Description
Quick Facts
54W 4' T5 fluorescent replacement
Powerful light output up to 3700 lumens
SelectDrive switch for field adjustable lumen outputs
UEB - Single or Double Ended Bypass Installation
Built-in universal voltage driver (120-277V)
3000K / 3500K / 4000K / 5000K CCT
Exceptional efficacy up to 145 LPW
L70 rated lifetime of up to 60,000 hours
Utilizes existing lampholders – non-shunted or shunted
UL classified & FCC compliant
Outclassing Brightness. Practical Adjustability.
The T5 High Output linear LED tube combines performance, efficiency, and field flexibility, providing a supreme energy-saving solution for your retrofit project.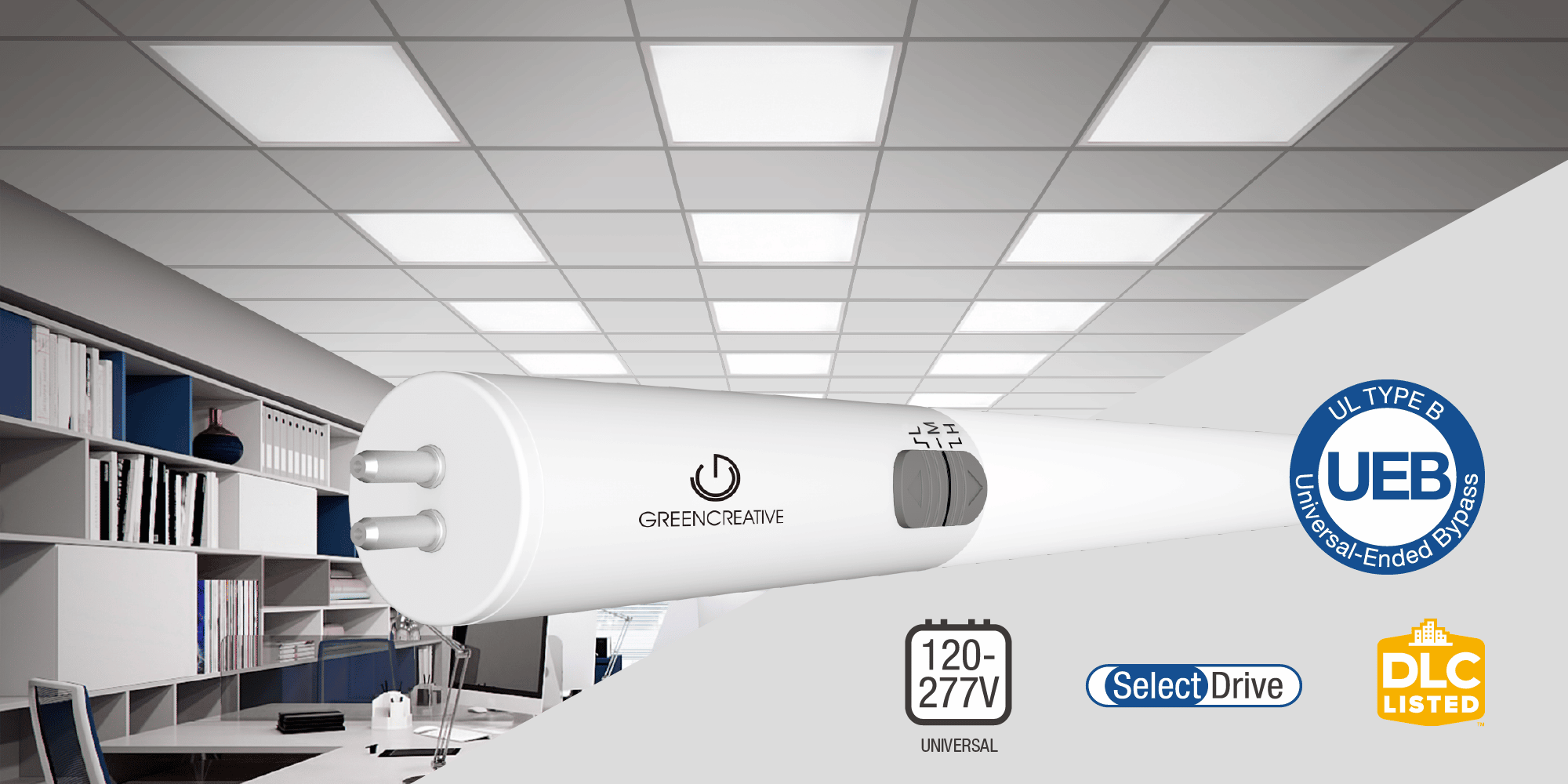 With new features and additional benefits, the T5 High Output linear LED lamp from GREEN CREATIVE brings you both flexibility and powerful light for retrofitting.
The T5 HO offers an industry-leading light output of 3,700 lumens, providing power that rivals traditional fluorescent tubes and surpasses other LED lamps in its class.
The integrated SelectDrive switch allows lighting professionals to choose from high, medium, or low light levels based on their project's requirements, adding practical adjustability to each project.
Built-in universal driver allows the lamp to run directly off 120-277V line voltage in either single-ended or double-ended installations, free from unexpected ballast compatibility issues.
DLC 5.1 qualification of the T5 HO lamps ensures reliable performance as well as enables compliance for local rebate programs, thus providing users with lower initial cost and more optimized ROI over the lifetime of the lamps usage.