Description
Quick Facts
Gimbals rotate 360° and tilt up to 30°
Compact 2" form factor
120V dimmable down to 10%
IC & Airtight Rated
Quick and easy installation
New and retrofit construction
Shallow plenum applications
JA8 Certified to meet CA T24 requirement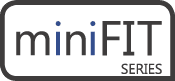 ADJUSTABLE FIXTURE AIMING
Get the right light in the right place with the miniFIT gimbals.  The gimbals come with a 38° beam acrylic optic, producing a consistent, precise beam of light.  In addition, they rotate 360° and tilt up to 30° so you can mount them in any orientation in the ceiling and still aim the light to graze textured walls, highlight artwork, or emphasize architectural features. Perfect for residential, retail and hospitality applications.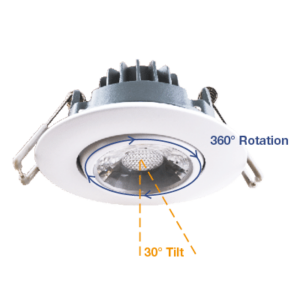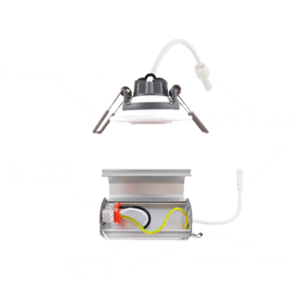 QUICK AND EASY INSTALLATION
The miniFIT family is quick and easy to install.  Connecting power in the external junction box is a breeze with the push in connectors. Wiring the fixture is even easier with the plenum rated quick connector. The optional new construction plates, keyhole mounting slots and spring clip hooks allow for a simple installation and compliance with local building codes.  The sturdy spring action clips will keep the fixture tight to the ceiling, ensuring an aesthetically pleasing installation.