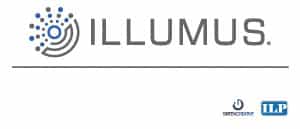 Executive Announcement
SANFORD, FL., September 14, 2021 – John Dinger, CEO of ILLUMUS, will retire effective October 4, 2021.  As part of this planned retirement, Neil Yeargin has been identified as the new CEO.  Dinger will remain as an adviser to ILLUMUS through 2021 and assist in the transition to Yeargin.
Dinger stated "I am extremely proud of the progress the team has made over the past 3 ½ years.  We've integrated ILP and GREEN CREATIVE into the ILLUMUS platform, accelerated our pace of new product development, added to a talented team across all functions, and energized the entire organization into achieving industry-leading customer service.  And now as we exit the pandemic, I remain excited and optimistic about the future and growth of ILLUMUS."
Yeargin will join ILLUMUS after having served in multiple executive roles, most recently as the CEO of Nationwide Industries (NWI), a leading supplier of specialty hardware in the fence, gate, railing and patio markets.  Prior to that, he served as CEO of LindFast Solutions Group, one of the largest master distributors of fastener related products in North America.  Both NWI and LindFast Group are former Harbour Group companies.
Yeargin's earlier roles included President of Interconnect Solutions, a division of ITT, and SVP, Global Commercial Solutions at Invensys PLC, and other leadership positions at Cooper Industries and Honeywell.
"I am extremely excited to join the ILLUMUS team," Yeargin said. "It's an innovative company with an excellent track record and an even brighter future."
"We wish John all the best in his retirement," said Greg Meier, Group President of Harbour Group, which acquired both GREEN CREATIVE and ILP in 2017.  "His leadership has left us poised to take on the future with confidence. And with Neil set to assume the reins, we are looking forward with great anticipation to the next several years."
About ILLUMUS
Headquartered in Sanford, FL, ILLUMUS is a solutions-driven, energy-efficient, and innovative leader in the lighting industry. Powered by GREEN CREATIVE and ILP, ILLUMUS offers a comprehensive portfolio of high-quality luminaires, lamps and retrofit solutions suitable for commercial, hospitality, retail, government, industrial and outdoor applications, and more. For more information on ILLUMUS, please visit www.illumus.com.
About Harbour Group
Harbour Group is a privately owned, operations focused company based in St. Louis, Missouri.  Harbour Group's companies are engaged in manufacturing and distribution across diverse industries including control solutions, remote monitoring solutions, fence and gate hardware systems, interior wallcoverings and fabrics, LED lighting, flow control, scientific products and lab ware, thermal management solutions, boiler systems, professional diagnostic and repair tools, stainless fittings, and auxiliary plastic processing equipment.  Since its founding in 1976, Harbour Group has acquired 216 companies in 47 different industries.